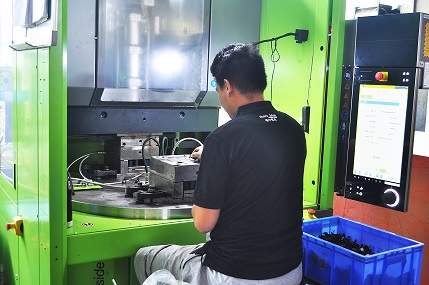 In the fast-paced world of product development, time-to-market is often a critical factor for success. Businesses constantly seek ways to streamline their processes, reduce costs, and quickly bring high-quality products to market. One set of tools and techniques that have revolutionized product development in recent years is the combination of rapid prototyping, rapid tooling, injection mold trials, and plastic injection molding. These technologies have accelerated the innovation process and significantly improved the quality of the end products.
Rapid Prototyping: The First Step towards Excellence
Rapid prototyping is the cornerstone of modern product development. Rapid prototype service involves the creation of physical models or prototypes using computer-aided design (CAD) data. These prototypes allow engineers and designers to visualize and test their ideas quickly. Rapid prototyping technologies, such as 3D printing and CNC machining, have significantly reduced the time required to transform concepts into tangible objects.
One of the key benefits of rapid prototyping is the ability to iterate designs rapidly. Design flaws and improvements can be identified and implemented without extensive retooling, saving time and money. Additionally, rapid prototyping enables cross-functional teams to collaborate effectively, as physical prototypes facilitate better communication compared to 2D drawings or virtual models.
Rapid Tooling: Bridging the Gap between Prototypes and Mass Production
Once a design is finalized and prototyped, the next step is often the creation of production molds or tooling. Traditionally, rapid tooling process has been time-consuming and expensive. However, rapid tooling has emerged as a game-changer in this regard. Quick tooling techniques leverage the advantages of rapid prototyping to create molds quickly and efficiently.
One standard rapid tooling method is soft tooling, which utilizes materials like silicone or epoxy to create molds from the prototype. These molds are suitable for low-volume production runs and provide a bridge between prototyping and full-scale manufacturing. Another approach is rapid metal tooling, which involves the fabrication of metal molds using CNC machining or electrical discharge machining (EDM). These molds are highly durable and capable of handling larger production volumes.
Injection Mold Trials: Perfecting the Manufacturing Process
Injection molding is a widely used manufacturing process for producing plastic parts and components. Before mass production begins, it's crucial to conduct injection mold trials to ensure that the molds function correctly and that the final product meets the desired specifications. The injection mold trial is essential for identifying and resolving any issues in the injection molding process.
Rapid injection mold trials involve using the previously created rapid tooling to produce a limited number of parts for testing purposes. This step allows manufacturers to validate the design, assess the quality of the molded parts, and make necessary adjustments to the tooling or process parameters. Companies can avoid costly mistakes during full-scale production by catching and addressing any problems early in the development cycle.
The injection mold trial is essential for identifying and resolving any issues.
Plastic Injection Molding: Scaling Up for Mass Production
Once the injection mold trials are successful, the stage is set for mass production using plastic injection molding. This high-volume manufacturing process offers several advantages, including cost-effectiveness, repeatability, and precision production of complex parts. The molds, refined through rapid tooling and trials, are now ready to churn out thousands or millions of identical products.
In plastic injection molding, thermoplastic pellets are melted and injected into the mold cavity under high pressure. The material solidifies within the mold, taking its final shape. This process is highly efficient, with cycle times often measured in seconds, making it an ideal choice for large-scale production.
Benefits and Applications
The integration of rapid prototyping, rapid tooling, injection mold trials, and plastic injection molding provides numerous benefits across various industries:
Automotive Industry: Rapid prototyping and tooling help car manufacturers test new designs and materials quickly, while injection molding ensures the production of durable, precision-engineered parts.
Conclusion
The combination of rapid prototyping, rapid tooling, injection mold trials, and plastic injection molding has transformed the product development landscape. This integrated approach accelerates the innovation cycle and improves the quality and functionality of the end products. By enabling rapid iterations, efficient mold creation, and rigorous testing, these technologies empower businesses to stay competitive in today's fast-paced market. As technology advances, we can expect even more significant enhancements in product development processes, further driving innovation and success across industries.
For detailed information about plastic injection molding, click here Stebro Mold to explore the quality of plastic mold company in China.